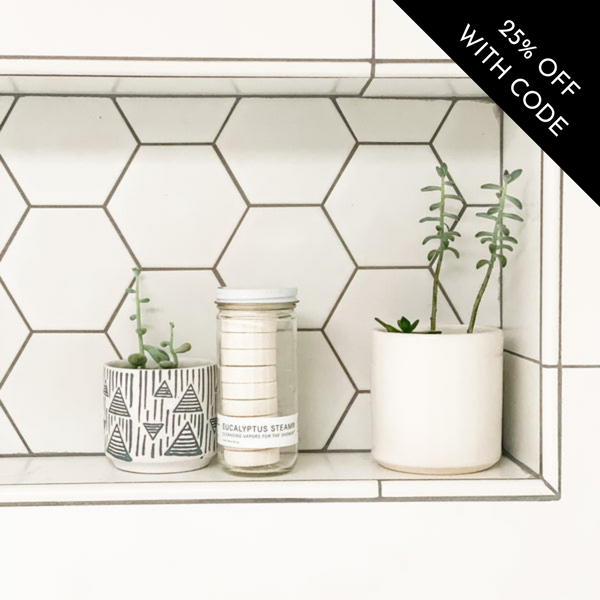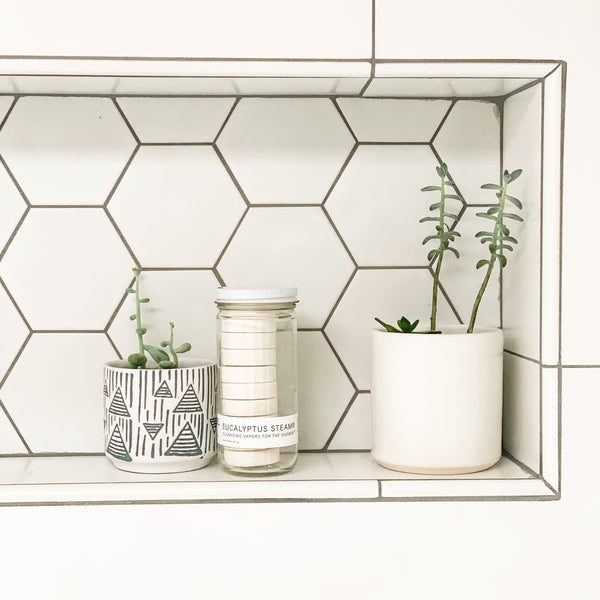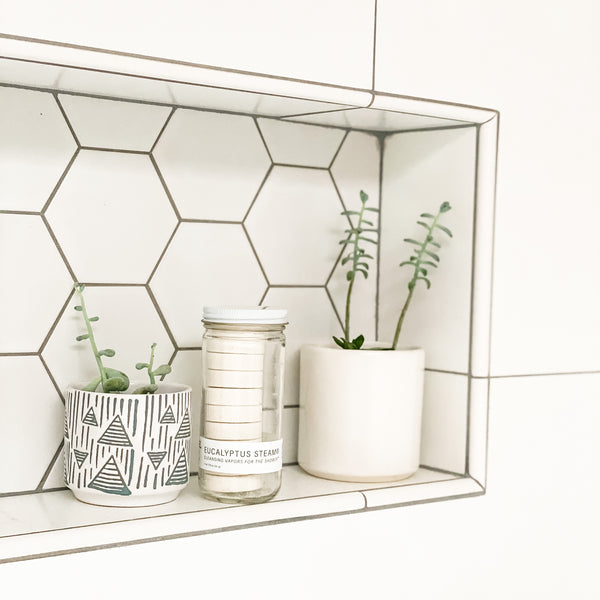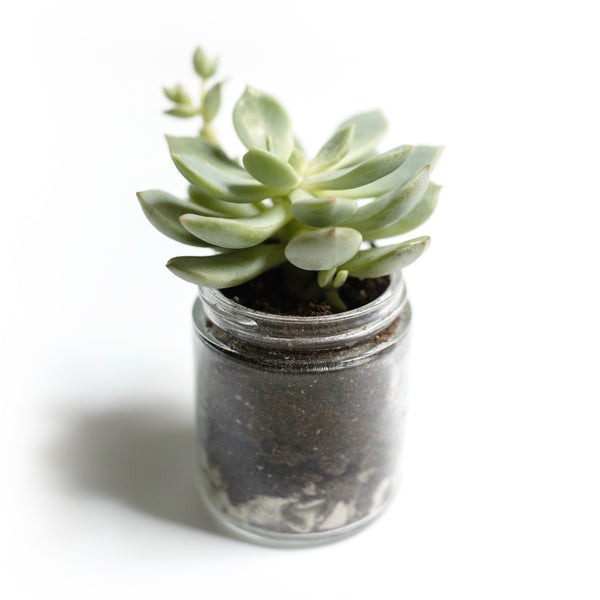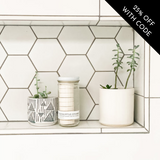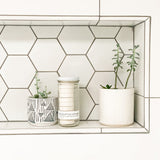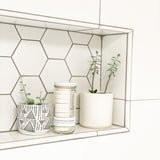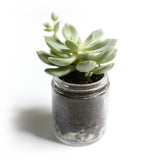 SHOWER STEAMS *SALE*
no tox life // 9 pieces
TAKE 25% OFF
 THIS ITEM 

WITH CODE "GOODBYE"

 

AT CHECKOUT. NOT VALID WITH ANY ADDITIONAL DISCOUNT OR OFFER.
VIEW THE REST OF THE 25% OFF SALE ITEMS HERE.
Similar to a bath bomb, No Tox Life's EUCALYPTUS STEAM® Cleansing vapors for the shower™ release eucalyptus and peppermint for an awakening and refreshing experience. Ideal for clearing those winter sinuses and supporting respiratory health.
Packaged in an eco-friendly glass jar with metal cap. If you aren't able to recycle this packaging locally, simply send it back to us and we'll take care of the rest ❤️♻️
Our ingredients are always 100% natural & vegan.
natural clays

salts

eucalyptus + mint essential oils
*organic
These statements have not been evaluated by the Food and Drug Administration. This product is not intended to diagnose, treat, cure, or prevent disease.
Place a single cube in the shower corner (where it won't get washed away). As the cube gets wet, it starts to dissolve and releases potent essential oils into the hot shower steam.

For maximum longevity, store in a cool, dry location away from direct sunlight.
Our organic skin care products are handcrafted in small batches and packaged sustainably. We have been lovingly creating in our home studio in Portland, Oregon since 2013. Each new product is tested on willing friends and family, never on animals. 
Please review our shipping and return policies before placing your order.