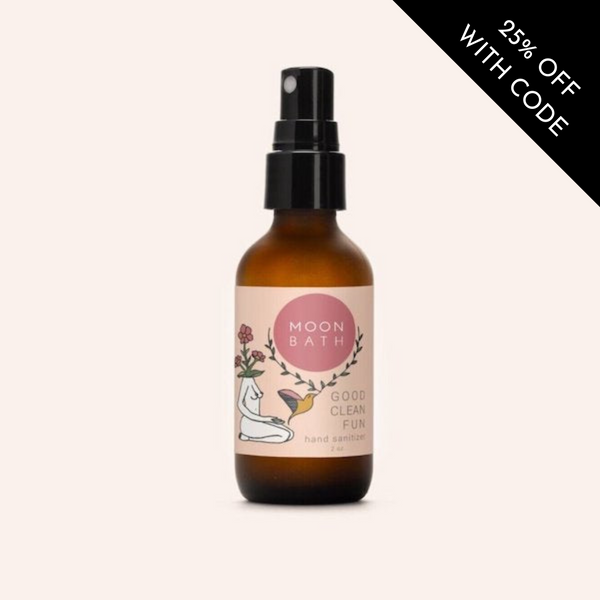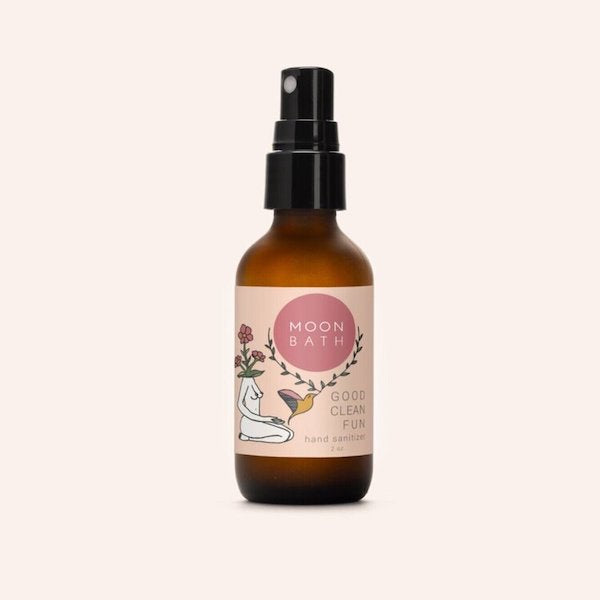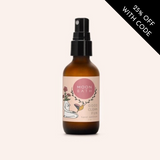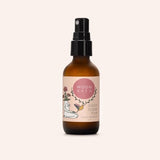 HAND SANITIZER *SALE*
moon bath // 2oz. glass bottle
TAKE 25% OFF
 THIS ITEM 

WITH CODE "GOODBYE"

 

AT CHECKOUT. NOT VALID WITH ANY ADDITIONAL DISCOUNT OR OFFER.
VIEW THE REST OF THE 25% OFF SALE ITEMS HERE.
Moon Bath's "Good Clean Fun" 100% natural hand sanitizer purifies the skin by eliminating bacteria and germs. Perfect for on-the-go when soap and water aren't available! With added moisturizing ingredients to keep your hands from drying out. Safe for littles and adults. 
Packaged in an eco-friendly glass bottle. If you aren't able to recycle this packaging locally, simply send it back to us and we'll take care of the rest ❤️♻️
$1 from each bottle is donated to World Central Kitchen.
Our ingredients are always 100% natural & vegan.
65% USA MADE 190 proof alcohol
aloe vera*
jojoba oil*
argan oil*
grape seed oil*
ginseng extract*
hibiscus flower extract*
chamomile extract*
lavender + cypress essential oils*
*organic
Spray on hands and rub in as needed. 

For maximum longevity, store in a cool, dry location away from direct sunlight.
Our organic skin care products are handcrafted in small batches and packaged sustainably. We have been lovingly creating in our home studio in Portland, Oregon since 2013. Each new product is tested on willing friends and family, never on animals. 
Please review our shipping and return policies before placing your order.