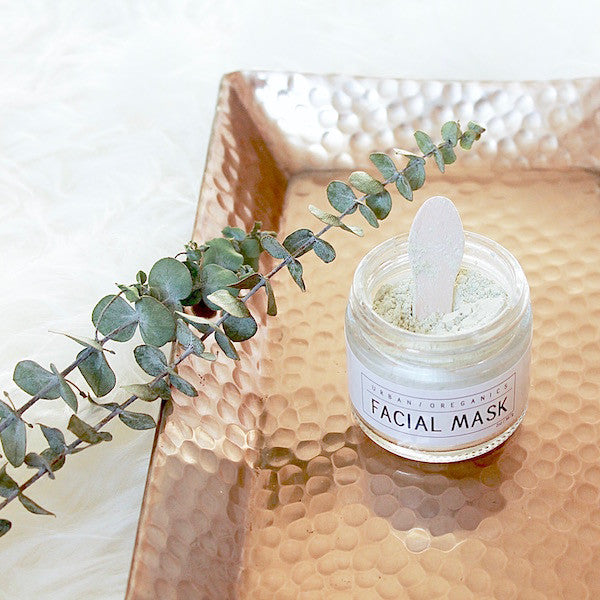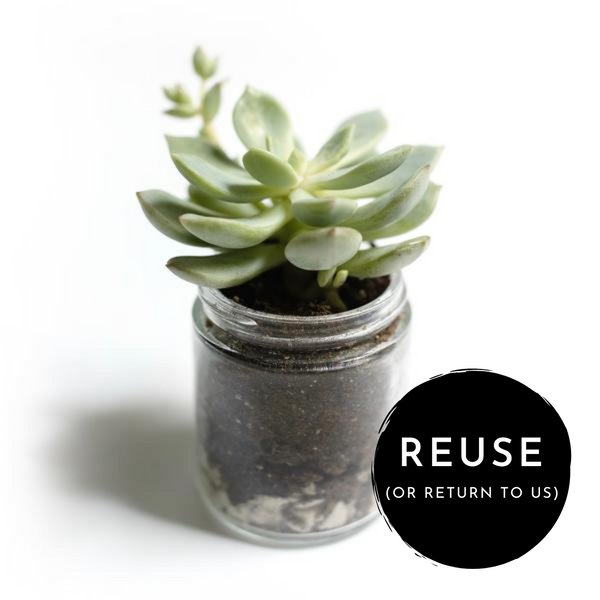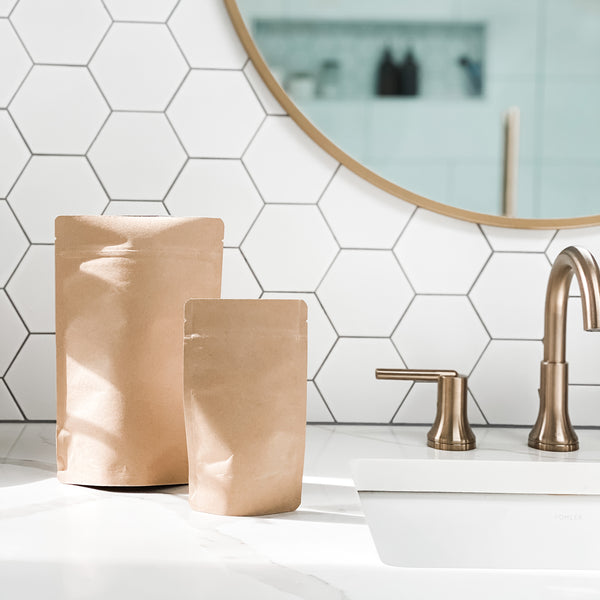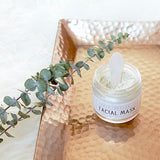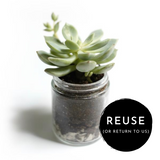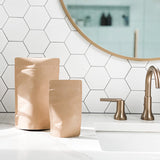 FACIAL MASK: REFRESH
urban oreganics // glass jar or biodegradable bag
Our green tea 'refresh' facial mask allows you to create a gentle and nourishing mask, fresh in a matter of seconds. When liquid is introduced to skin care products, they can easily grow mold and bacteria. Therefore, commercial products contain a wide spectrum of preservatives to give them a longer shelf life. By giving you these ingredients in the dry form, it allows you to have a completely natural product.
Packaged in an eco-friendly glass jar with metal cap. Send your UO empties back to us for rewards credit, or simply reuse or recycle ❤️♻️
kaolin clay: anti inflammatory, treats acne
bentonite clay: absorbs toxins, removes impurities
matcha*: treats acne, anti aging, protects against sun damage
kelp powder*: anti-aging
*organic
These statements have not been evaluated by the Food and Drug Administration. This product is not intended to diagnose, treat, cure, or prevent disease.
In a small dish, mix 1 tsp. powder with 1/2 tsp. liquid until a paste is formed. Apply to face and allow to dry for 15-20 minutes. Rinse with warm water, pat dry. Discard any excess.
For maximum longevity, store in a cool, dry location away from direct sunlight.
We recommend mixing in a few drops of pure essential oil for the following benefits:
lavender: stress relief, anti inflammatory, enhances blood circulation
grapefruit: treats discoloration/pigmentation, protects against sun damage, anti aging
melaleuca (tea tree): acne-fighting, repels insects, relieves eczema and psoriasis
lemongrass: sterilizes pores, strengthens skin tissue, bug repellent, antiseptic
frankincense: treats acne, anti-aging
Our organic skin care products are handcrafted in small batches and packaged sustainably. We have been lovingly creating in our home studio in Portland, Oregon since 2013. Each new product is tested on willing friends and family, never on animals. 
Please review our shipping and return policies before placing your order.