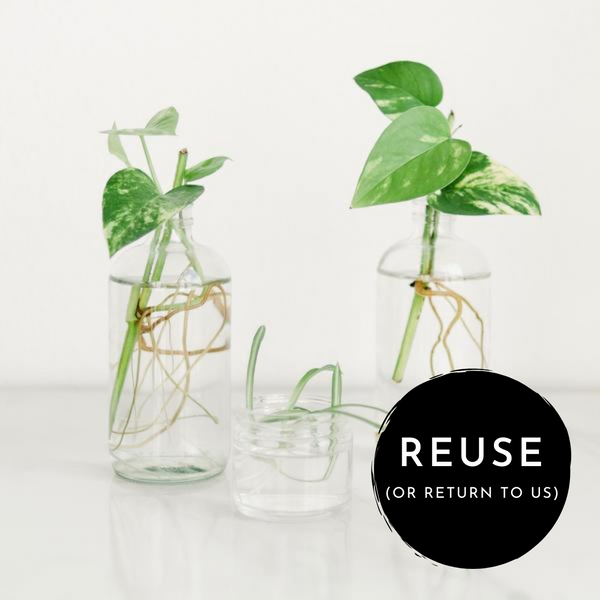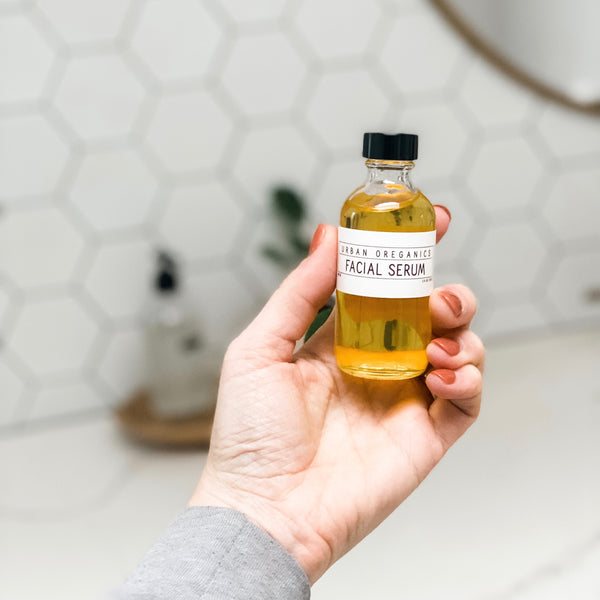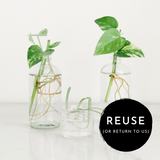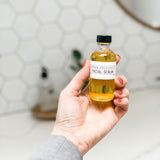 FACIAL SERUM
urban oreganics // 2oz. glass bottle
**NOW WITH MORE VITAMIN C**
It's never too early to introduce a serum into your skincare routine. Our facial serum contains no harsh ingredients and leaves your skin soft and well moisturized, while increasing the production of collagen - all without any harsh chemicals or fragrances! Gentle enough for even the most delicate skin. Contains only five (100% natural) plant oils, which provide SPF 20, treat acne, reduce the appearance of scars, and fully absorbs in minutes, leaving no greasy residue. Formulated as a super hydrating serum, so no need to apply a moisturizer afterward.

Packaged in an eco-friendly glass bottle. Send your UO empties back to us for rewards credit, or simply reuse or recycle ❤️♻️
Our ingredients are always 100% natural & vegan.
sweet almond oil*: anti-aging, reverses/protects against UV damage,

reduce hyper pigmentation

jojoba oil*: deeply hydrating, antioxidant, noncomedogenic, regulated sebum production, promotes collagen production, anti-aging, treats acne
pomegranate seed oil*: rich in vitamin B (deeply hydrating), rich in vitamin C for anti-aging and collagen production, minimizes the appearance of scars, brightens skin
raspberry seed oil*: blocks UV rays (SPF), anti-aging, promotes collagen production, combats sun damage, treats acne
rosehip oil*: moisturizing, anti-aging, brightens and evens skin tone, 

minimizes the appearance of

 scars, increases elasticity
*organic

These statements have not been evaluated by the Food and Drug Administration. This product is not intended to diagnose, treat, cure, or prevent disease.
sensitive skin

aging skin

all skin types
Shake well and using your fingertips, lightly pat a few drops over your entire face and neck in an outward and upward motion until fully absorbed.

**Best if applied to a clean face, following the use of our rosewater toner.

Safe to use 1-2x daily
For maximum longevity, store in a cool, dry location away from direct sunlight.
Consider mixing in a few drops of pure essential oil for the following benefits:
lavender: stress relief, anti inflammatory, enhances blood circulation
rose: antibacterial, anti-inflammatory, relaxing
Our organic skin care products are handcrafted in small batches and packaged sustainably. We have been lovingly creating in our home studio in Portland, Oregon since 2013. Each new product is tested on willing friends and family, never on animals. 
Please review our shipping and return policies before placing your order.