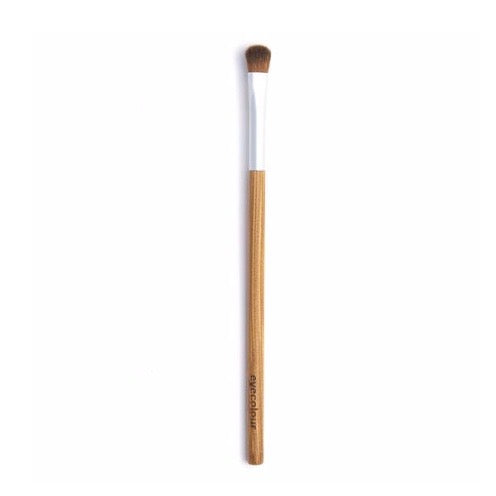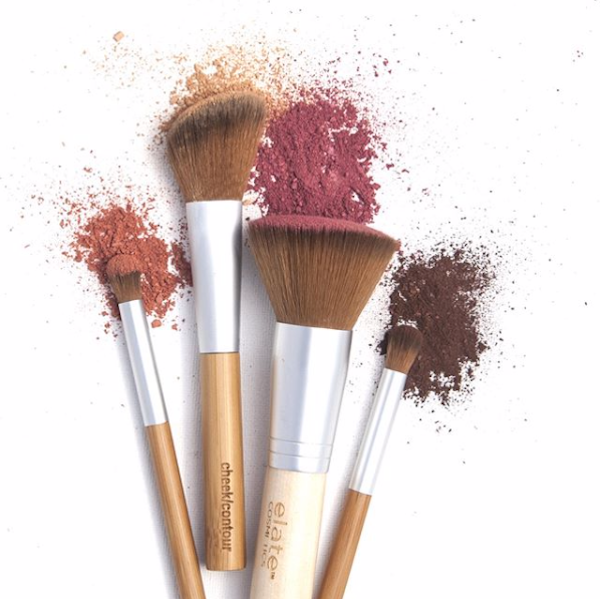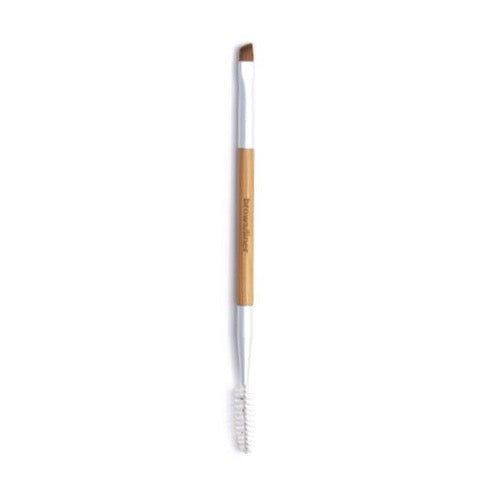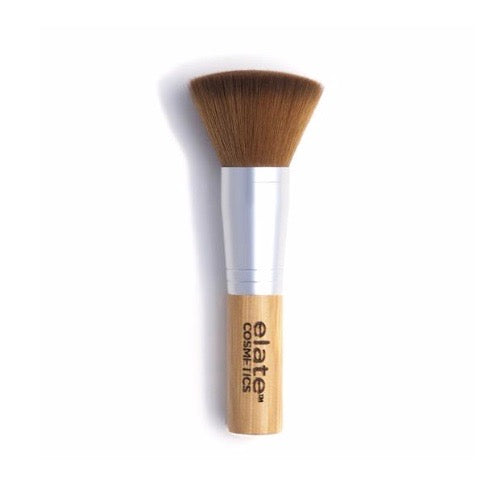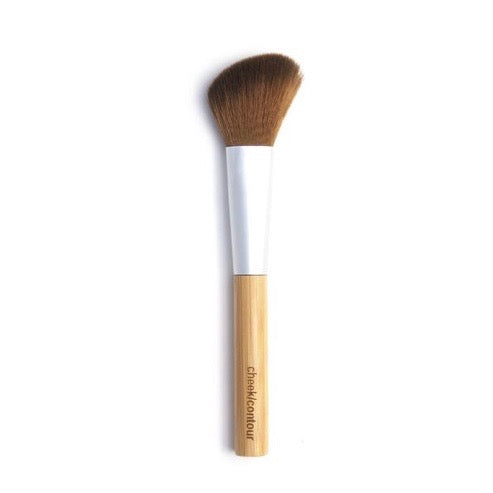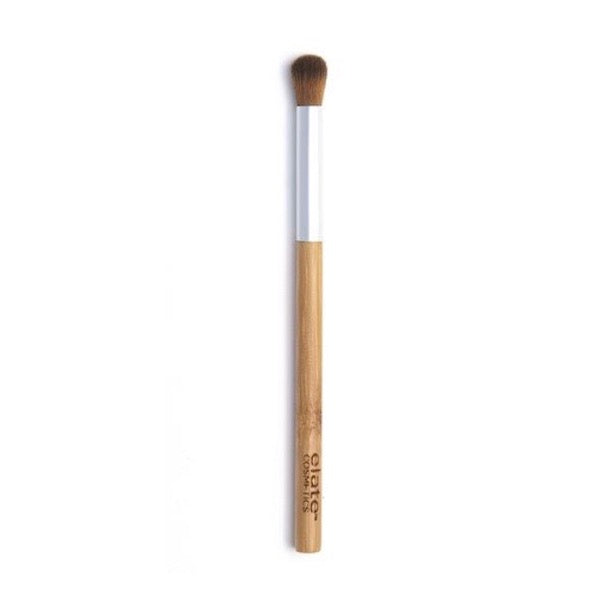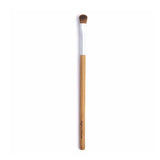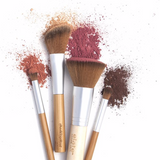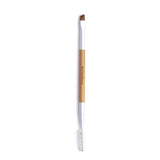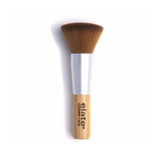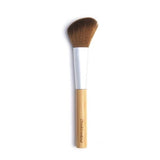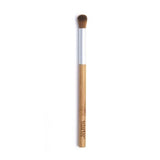 COSMETIC BRUSH *SALE*
elate cosmetics // vegan + eco-friendly
TAKE 25% OFF
 THIS ITEM 

WITH CODE "GOODBYE"

 

AT CHECKOUT. NOT VALID WITH ANY ADDITIONAL DISCOUNT OR OFFER.
VIEW THE REST OF THE 25% OFF SALE ITEMS HERE.
Elate Cosmetics' vegan, cruelty-free and sustainable brush collection adds the tools you need to your beauty ritual arsenal. These brushes are made with Taklon, a high quality synthetic *vegan* alternative to animal fur. Elate brushes move and distribute the cosmetics just like real animal hair – but without the cruelty! Taklon is non-porous, naturally anti-bacterial and hypoallergenic. Drying faster than conventional brushes, are great whether you are an on-the-go pro, or an at home diva. The ferrule is made of high-grade aluminum and bound to the sustainable bamboo handle with an Eco-resin based glue.
**This item ships package-free ❤️♻️
Don't see what you're looking for? CONTACT US about placing a custom Elate order.
eye shadow: S

hade and blend eyeshadows with ease using this high-performance makeup brush. This versatile brush precisely blends cream or powder shadows on the lids, or concealers and foundations undereye and around the face. Its medium size bristles provide ultimate control. 

brow + liner: The perfect brush for keeping your brows on fleek, at home, or on the go! The full-size Brow/Liner brush is double sided. It has an angled side for achieving that perfect line, and a spoolie side for taming and blending for the perfect natural brow. 
multi-use: The perfect balance between fluffy and firm. This Multi-Use brush flawlessly blends creams, powders, and liquids. It's ideal for those who want to achieve a soft streak-free finish, with any medium. Use this brush to buff the product on your skin with soft circles.
cheek + contour: 

Apply blush, highlighter, and bronzer with the Elate Vegan Cheek/Contour makeup brush. This brush gives you precise control for achieving a sun-kissed glow. Place your bronzer in the hollows of your cheeks, dust lightly on the forehead, chin, and jaw line. Cheek colour is best on the 'apples' and add highlight just above. Blend Universal Cremes and illuminators or add some sparkle with an Elate Twinkle Powder. This brush does it all!

blending: Apply, define and blend with the Elate Blending Brush! This brush has the perfect amount of 'fluff' for achieving the perfect smoky eye, or simply applying a base colour. Use for removing hard lines, adding in texture, and blending with powders or cremes.
Our organic skin care products are handcrafted in small batches and packaged sustainably. We have been lovingly creating in our home studio in Portland, Oregon since 2013. Each new product is tested on willing friends and family, never on animals. 
Please review our shipping and return policies before placing your order.