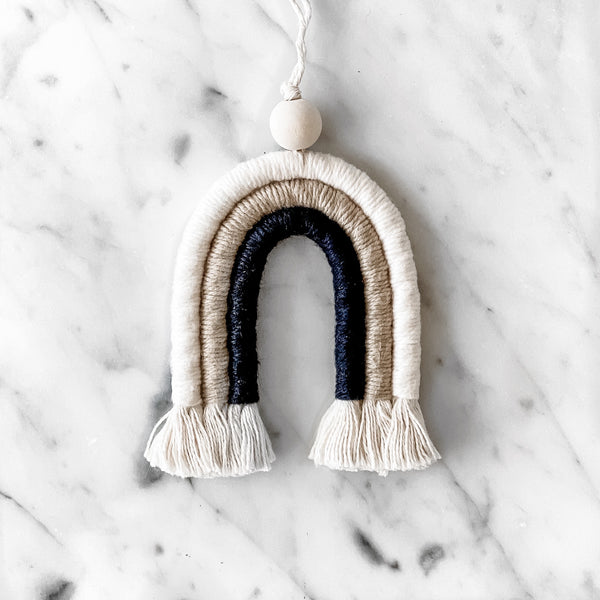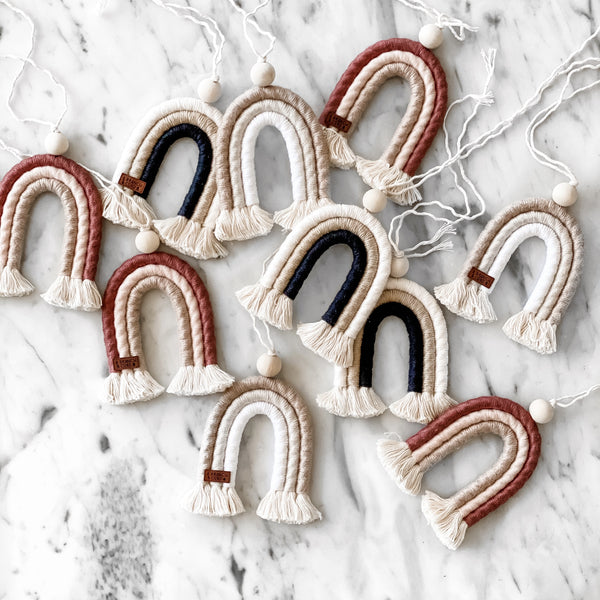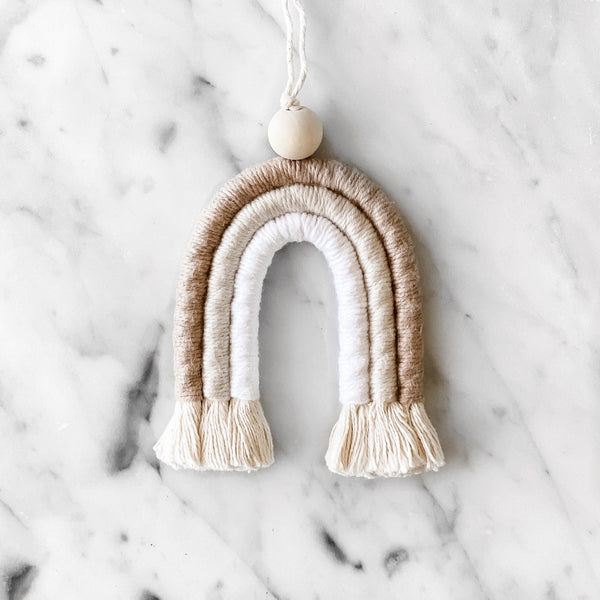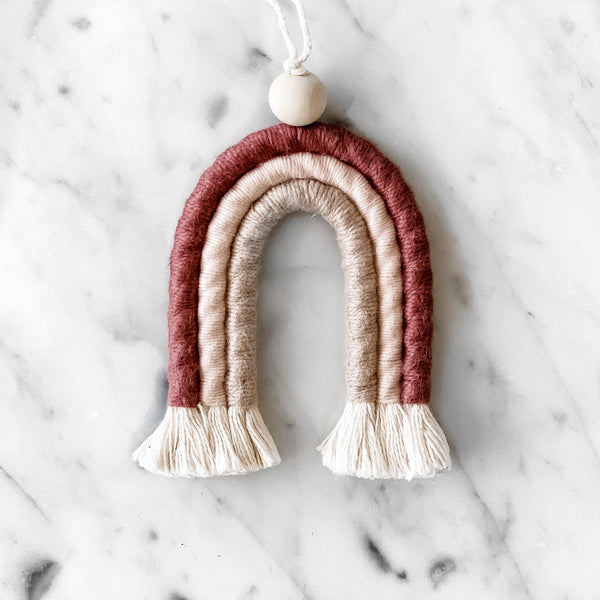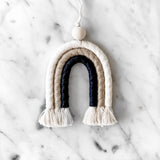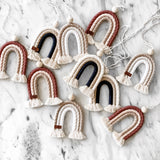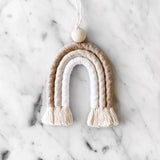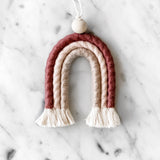 HANGING RAINBOW DIFFUSER
a branch & cord // 3.5" x 3"
TO EARN YOUR FREE ENROLLMENT GIFT, SIGN UP FOR A DŌTERRA WHOLESALE ACCOUNT HERE.
A Branch & Cord's rainbow essential oil diffuser allows you to bring rainbow happiness and function together. Diffuse your favorite essential oils and hang the rainbow from the rearview mirror in your car, or anywhere in your home. 
Made with 100% cotton rope, 100% cotton yarn, and natural wooden bead. 
Approx: 3.5" x 3" with a 9" hanging string
Simply add a few drops of your fave essential oils onto the wooden bead. Reapply as often as desired. 
**This item ships package-free ❤️♻️
For more info about essential oils, visit the official dōTERRA site.