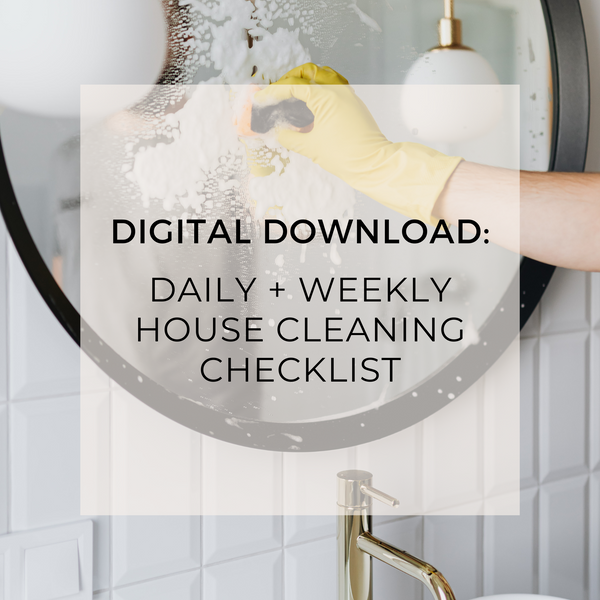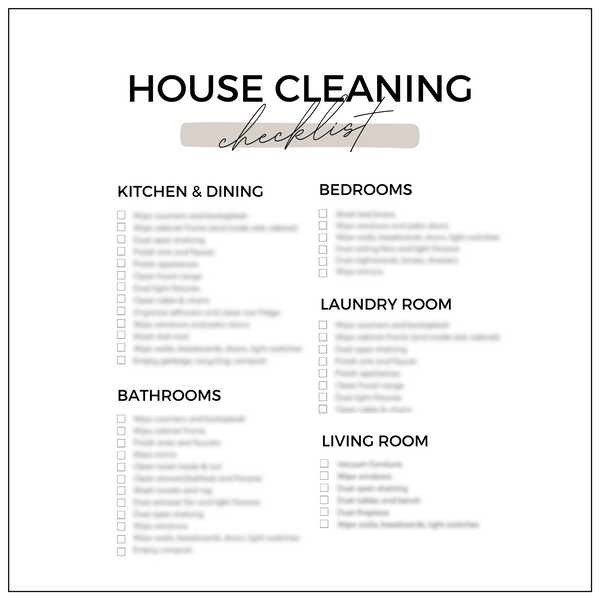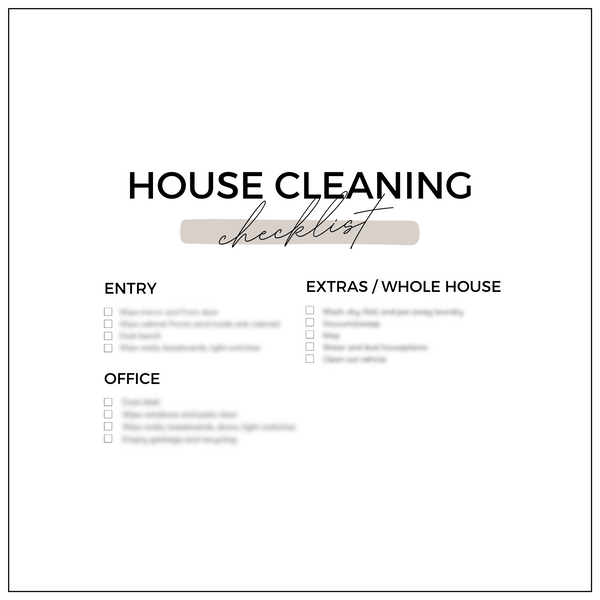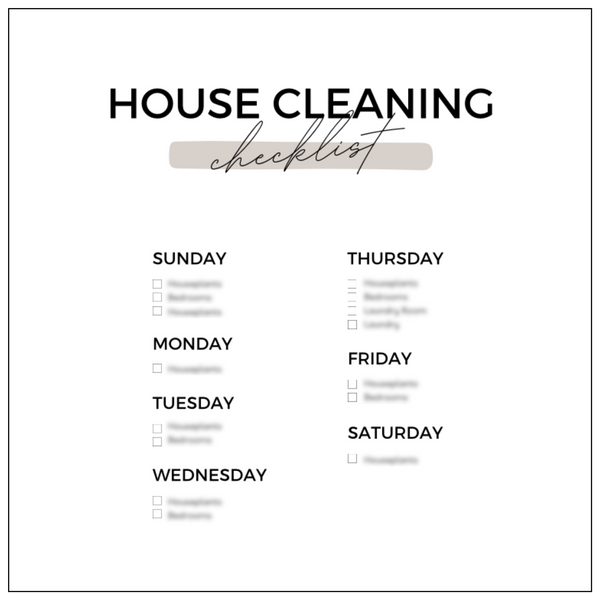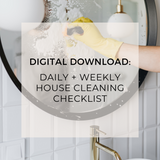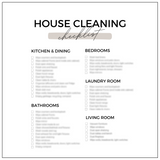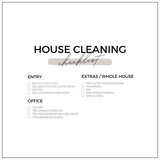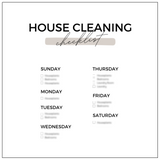 PRINTABLE HOUSE CLEANING CHECKLIST
*digital download*
Keeping a clean and organized home can be a daunting task, especially when you have a busy schedule. Our downloadable house cleaning checklist helps you splits up the tasks into daily chores can make it more manageable and less overwhelming. 
Download our modern and minimalist printable house cleaning checklist through Canva. This item is not refundable and may not be sold or shared.
This is our personal thorough daily and weekly household cleaning list, based on the rooms and items we have in our home - it can be customized and edited to fit your specific needs prior to printing.
For more information on how to master the art of housecleaning, and split up your routine into daily tasks, check out the full blog post HERE.
If you have any questions prior to purchasing this digital product, please CONTACT US.
This digital file includes:
A thorough *editable* list of quick weekly tasks, categorized by room/space
An *editable* list of which room/space to tackle each day
A link to download the file will be emailed to you immediately after payment is submitted. A Canva account is required to access these files. There is no cost for this account.