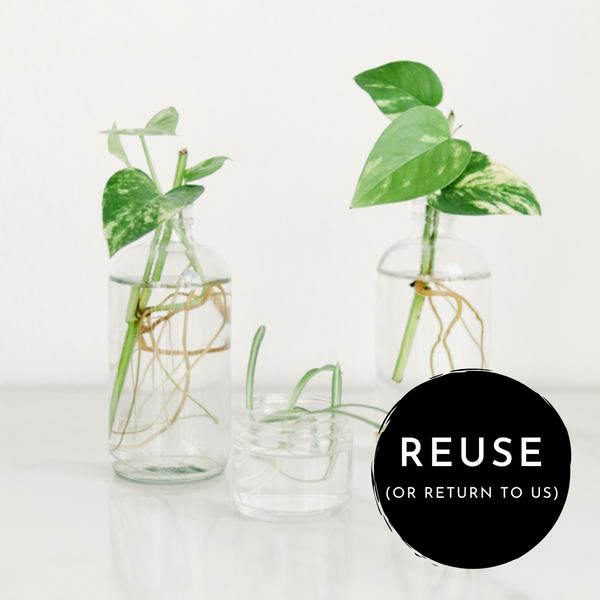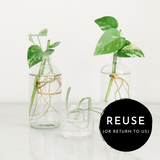 MAKEUP REMOVER
urban oreganics // 4oz. glass bottle
Our makeup remover binds to cosmetics and gently lifts them right off, without harming eyelashes or delicate skin. It easily removes stubborn waterproof mascara and will never burn your eyes! It is important to remove cosmetics before going to bed, as they can be very damaging to your eyes overnight. When not properly removed, they are pressed deeper into the skin or eyes as you sleep, causing reddened eyes, dark circles and potential future eye damage.
Go green and grab a pack of our reusable facial rounds.
Packaged in an eco-friendly glass bottle. Send your UO empties back to us for rewards credit, or simply reuse or recycle ❤️♻️
aloe vera juice*: soothes irritated skin, retains moisture, treats sunburns, treats acne, anti aging

fractionated coconut oil*: hydrates and conditions skin, retains moisture, anti bacterial 

distilled water: preserves and dilutes

non-GMO vitamin e oil: protects and repairs skin

alcohol-free witch hazel*: anti inflammatory, soothes irritated skin, locks in moisture, protects against sun damage
*organic
These statements have not been evaluated by the Food and Drug Administration. This product is not intended to diagnose, treat, cure, or prevent disease.
Shake well before use. Apply to cotton round and gently press onto face or eyelid, then wipe off.

For maximum longevity, store in a cool, dry location away from direct sunlight.
We recommend mixing in a few drops of pure essential oil for the following benefits:
lavender

: stress relief, anti inflammatory, enhances blood circulation
Our organic skin care products are handcrafted in small batches and packaged sustainably. We have been lovingly creating in our home studio in Portland, Oregon since 2013. Each new product is tested on willing friends and family, never on animals. 
Please review our shipping and return policies before placing your order.