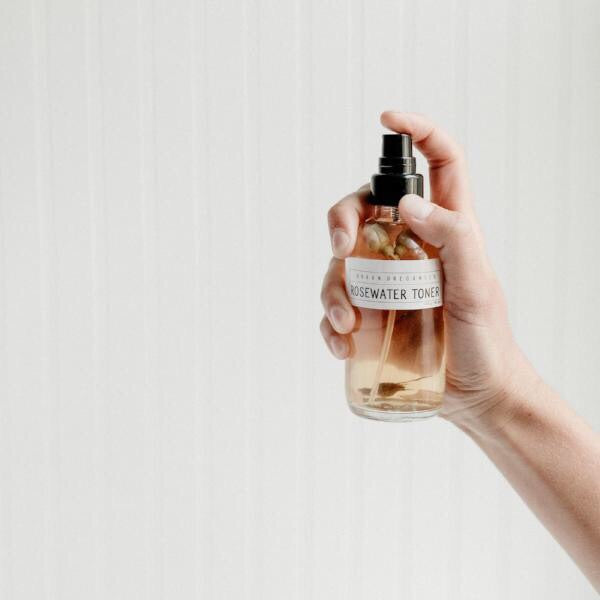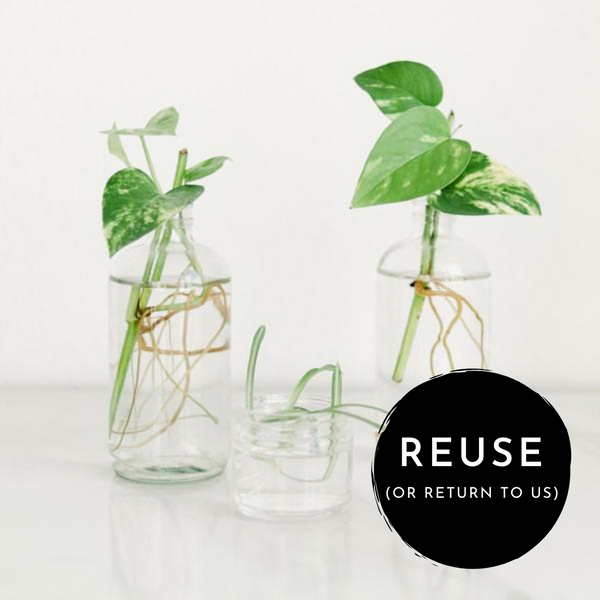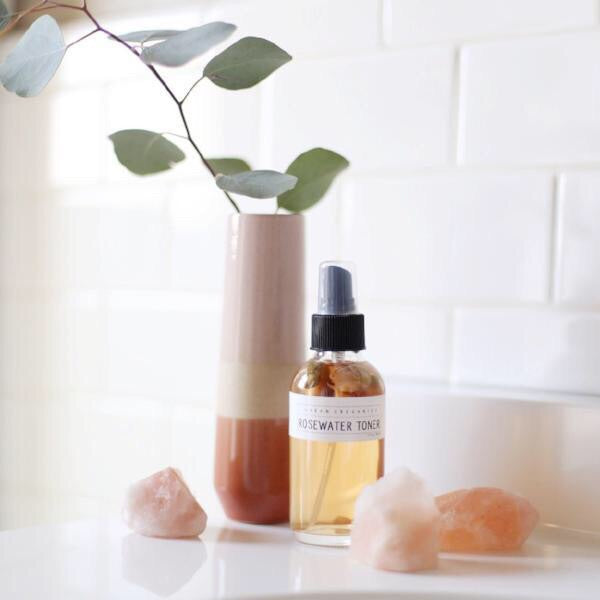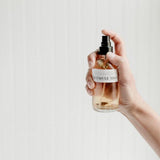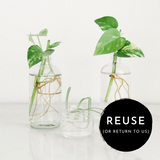 ROSEWATER TONER
rosewater toner // 4oz. glass bottle
Whether your skin is oily, dry, or combination, our skin-brightening rosewater toner is for you! Toners are to be used in your beauty routine after cleansing and before moisturizing. This toner removes impurities and dirt left on your skin after cleansing, leaving your pores tight and preparing your face to fully absorb a moisturizer.
Pairs perfectly with our reusable facial rounds.
Learn more about our toner on the blog.
Packaged in an eco-friendly glass bottle. Send your UO empties back to us for rewards credit, or simply reuse or recycle ❤️♻️
Our ingredients are always 100% natural & vegan.
distilled rosewater: anti inflammatory, anti aging, soothes irritated skin
alcohol-free witch hazel*: anti inflammatory, soothes irritated skin, locks in moisture, protects against sun damage
apple cider vinegar*: treats acne, unclogs and minimizes pores, anti aging, anti bacterial
lemon juice*: brightens and evens skin tone, treats acne, reduces the appearance of scars and sun spots, exfoliates
*organic
These statements have not been evaluated by the Food and Drug Administration. This product is not intended to diagnose, treat, cure, or prevent disease.


sensitive skin
all skin types


Shake well before use. Apply to face with cotton round. Allow to dry before applying moisturizer.

For maximum longevity, store in a cool, dry location away from direct sunlight.


We recommend mixing in a few drops of pure essential oil for the following benefits:
lavender: stress relief, anti inflammatory, enhances blood circulation
grapefruit: treats discoloration/pigmentation, protects against sun damage, anti aging
melaleuca (tea tree): acne-fighting, repels insects, relieves eczema and psoriasis
lemongrass: sterilizes pores, strengthens skin tissue, bug repellent, antiseptic
frankincense: treats acne, anti-aging, relieves razor burn, strengthens nails


Our organic skin care products are handcrafted in small batches and packaged sustainably. We have been lovingly creating in our home studio in Portland, Oregon since 2013. Each new product is tested on willing friends and family, never on animals. 
Please review our shipping and return policies before placing your order.