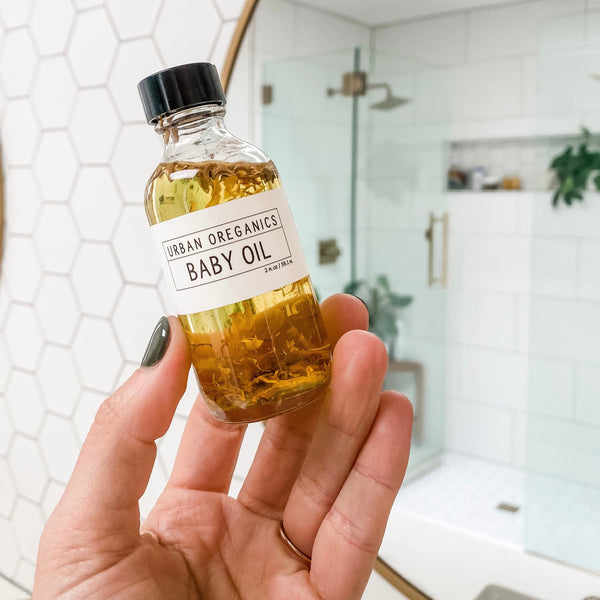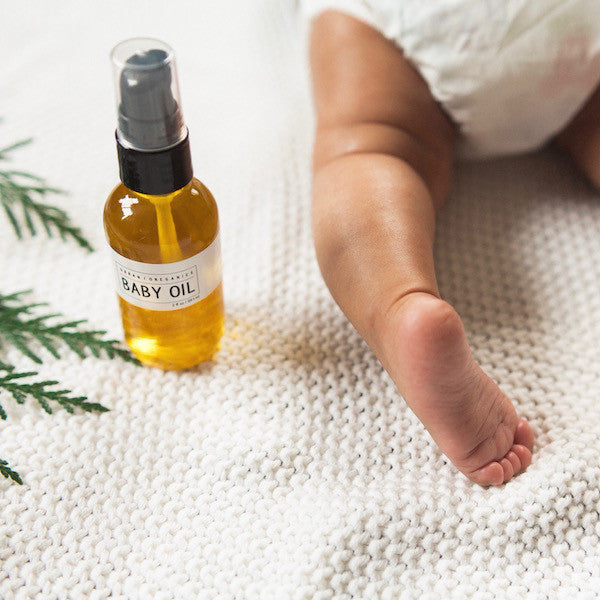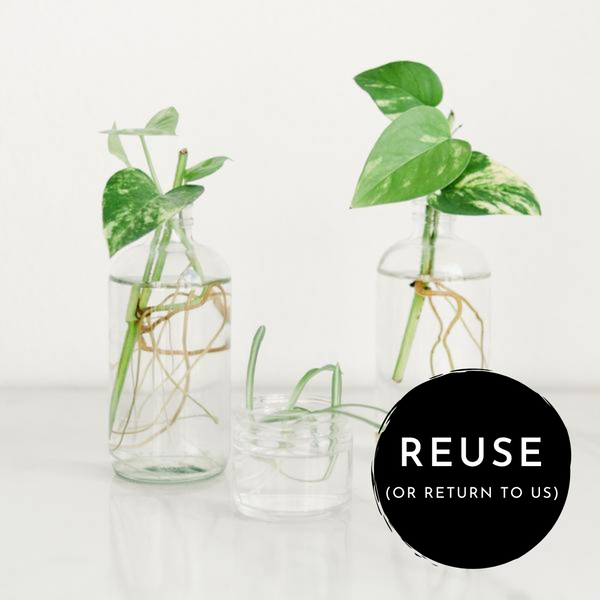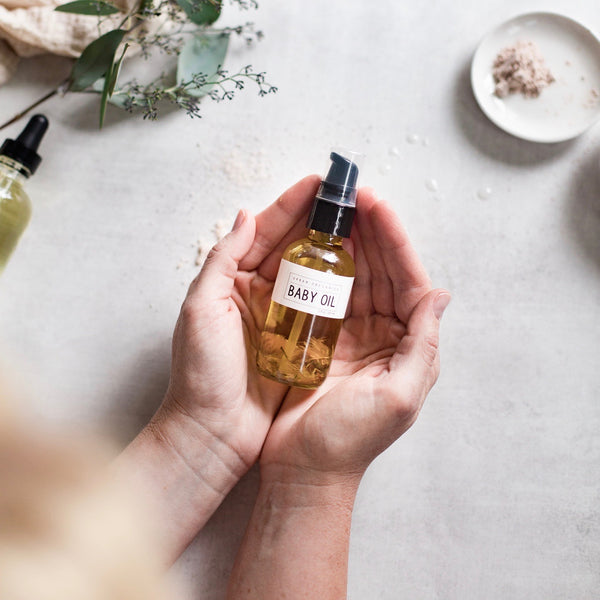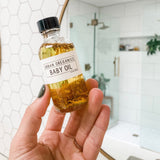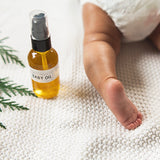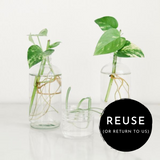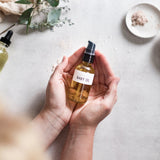 BABY OIL
urban oreganics // 2oz. glass bottle
Our calendula infused baby oil blend is the perfect non-toxic full body moisturizer, as cradle cap treatment, and also for the growing trend of baby massage.
Massage has been shown to stimulate your baby's central nervous system and helps to reduce crying and fussiness, allowing your baby to sleep more peacefully. Massage also causes your baby's heart rate and breathing slow down, leaving her instantly more relaxed! Not only does massage have physical benefits for your little one, but touch is the most powerful form of communication for babies.
Packaged in an eco-friendly glass bottle. Send your UO empties back to us for rewards credit, or simply reuse or recycle ❤️♻️
Our ingredients are always 100% natural & vegan.
fractionated coconut oil*: hydrates and conditions skin, retains moisture, anti bacterial
extra virgin olive oil*: soothes irritated skin, retains moisture
apricot kernel oil*: absorbs without greasy residue
grape seed oil*: moisturizes
calendula*: anti inflammatory
*organic
These statements have not been evaluated by the Food and Drug Administration. This product is not intended to diagnose, treat, cure, or prevent disease.
Apply to clean hands and massage onto skin.

For maximum longevity, store in a cool, dry location away from direct sunlight.
We suggest adding a few drops of pure lavender essential oil for the following benefits:
sleep aid
stress relief
anti-inflammatory
enhances blood circulation
Our organic skin care products are handcrafted in small batches and packaged in recyclable containers. We have been lovingly creating in our home studio in Portland, Oregon since 2013. Each new product is tested on willing friends and family, never on animals. 
Please review our shipping and return policies before placing your order.