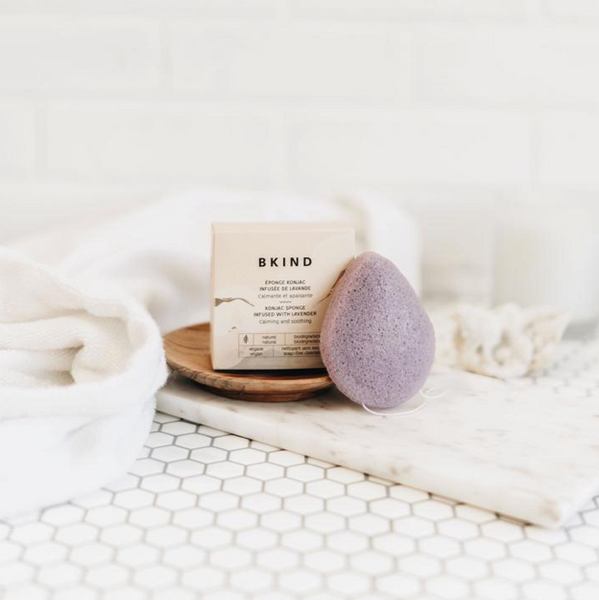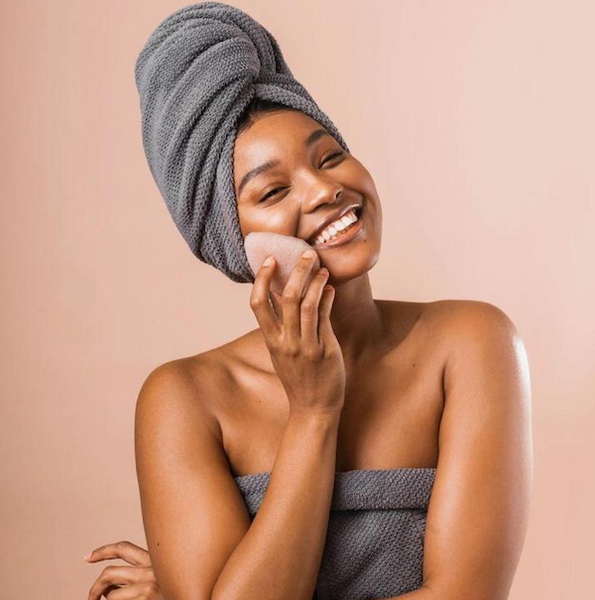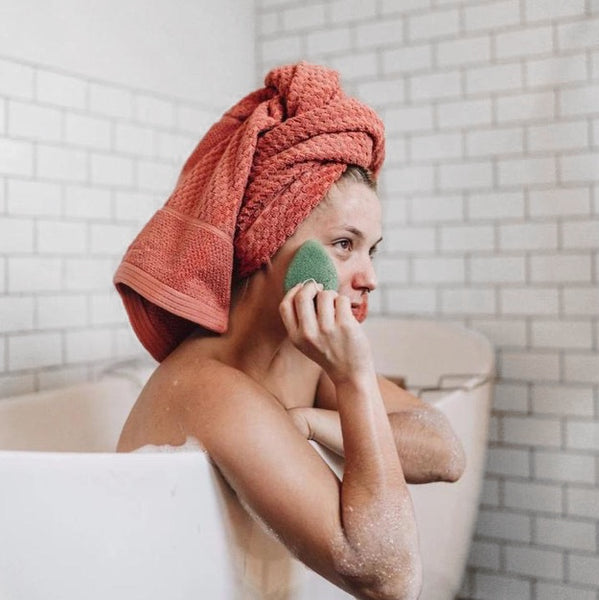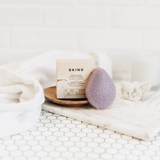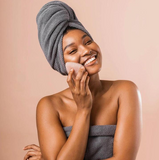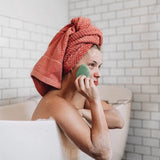 KONJAC FACIAL SPONGE
BKIND // multi-purpose facial scrubber
BKIND's konjac facial sponge is the perfect cleansing accessory! This SUPER soft (vegan & biodegradable) sponge helps improve skin texture and promotes absorption, while efficiently removing blackheads. 
Unlike your typical exfoliation tool, a konjac sponge can be used with any type of facial cleanser, scrub, or mask. There's no need to change scrub heads! Simply rinse, hang to dry, and reuse. This biodegradable sponge gently brushes and massages the skin to remove dirt, oil, makeup residue, bacteria, dry skin & other impurities. Choose from:
turmeric: Perfect for dull skin. Gives you a natural "glow".
lavender: Perfect for sensitive skin. Soothing, calming, and antibacterial.
activated charcoal: P

erfect for oily and acne prone skin. Acts like a magnet to absorb the sebum, retire impurities and keep your skin fresh, clean and matte.

green tea: Perfect for normal and combination skins. Full of minerals to help even complexion and texture, and improve the appearance of scars.
rose clay: P

erfect for dry and sensitive skin. Soothes, brightens, and purifies while being gentle on the skin. 
If you aren't able to recycle or compost this item + packaging locally, simply send it back to us and we'll take care of the rest ❤️♻️
Rinse your Konjac sponge with warm water until it becomes soft
Massage the skin by making circular movements.
Rinse well after use and hang to dry.
Place in compost once it becomes too small to use (after about 100 uses).
Our organic skin care products are handcrafted in small batches and packaged sustainably. We have been lovingly creating in our home studio in Portland, Oregon since 2013. Each new product is tested on willing friends and family, never on animals. 
Please review our shipping and return policies before placing your order.