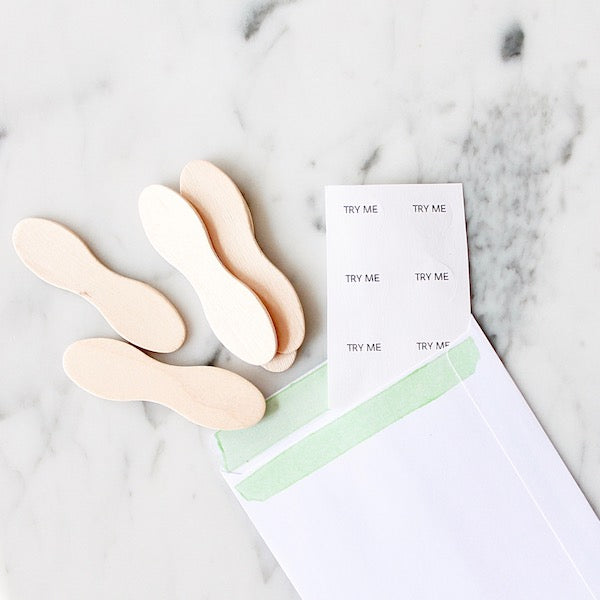 *TESTER "TRY ME" KIT
wholesale // for sampling at brick & mortar shops
Perfect for allowing your customers to test UO! Product testing has been proven to increase skin care sales by 500%. A customer's sense of smell and touch triggers a response that leads them to purchasing a product. Your customers are 80% more likely to purchase our product if they test it first. This tester kit includes:
"TRY ME" stickers
optional: compostable wood tester spatulas
**We recommend ordering one extra unit of each product to leave available on the shelf for your customers to test.
Our organic skin care products are handcrafted in small batches and packaged in recyclable containers. We have been lovingly creating in our home studio in Portland, Oregon since 2013. Each new product is tested on willing friends and family, never on animals. 
Please review our shipping and return policies before placing your order.