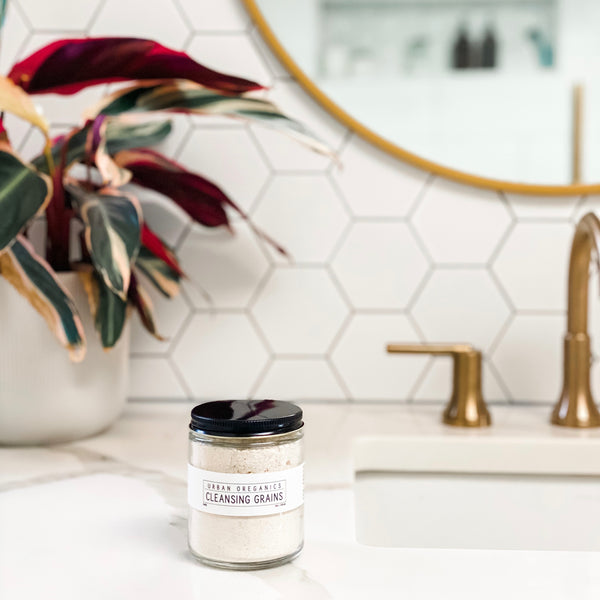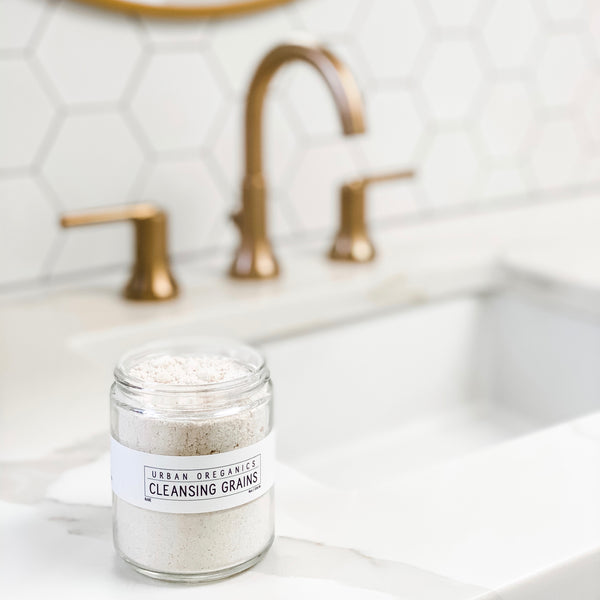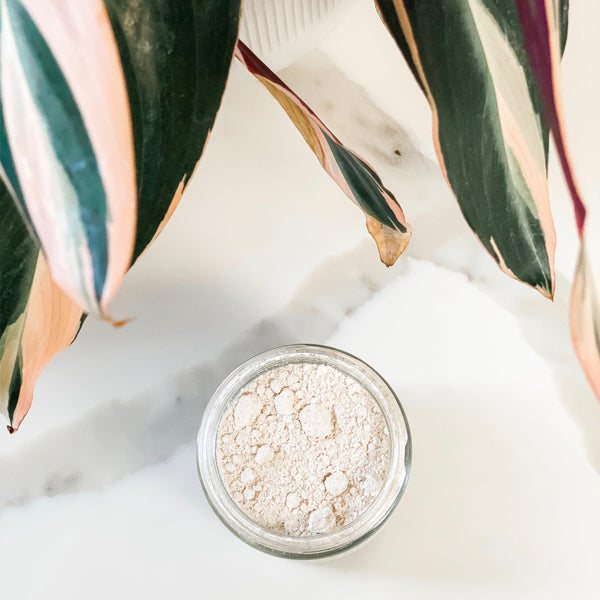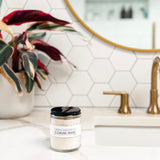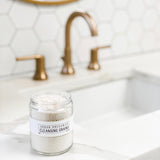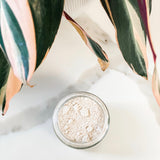 *CLEANSING GRAINS: BARE
wholesale // 8oz. glass jar
Our mild, soap-free daily facial cleanser washes away dirt and impurities. Comprised of gentle (yet effective) raw grains and clay, this natural cleanser exfoliates and protects even the most sensitive skin. Use our organic cleansing grains as part of your daily skin care regimen for soft, clear skin.
When water is introduced to skin care products, they can easily grow mold and bacteria. Therefore, commercial products contain a wide spectrum of preservatives to give them a longer shelf life. By giving you these ingredients in the dry form, it allows for you to have a completely natural cleanser that you can customize to fit your needs.
Packaged in an eco-friendly glass jar with metal cap. Please encourage your customers to reuse or recycle.
Bulk sizes of this product are available at 60% off retail value for your refill shop or back bar. See details HERE.
RETAIL VALUE: $22
Minimum 3 units per product
Minimum order $200
If you have a brick & mortar shop, we recommend ordering one extra unit to allow for customer sampling and a complimentary "TRY ME" kit to mark these products as testers.
Wholesale terms & conditions can be found here.
Click here for product photos which can be used on your website and social media pages. Please tag/mention us on social media when using our photos.
Our ingredients are always 100% natural & vegan.
gluten-free oats*: treats acne, anti-inflammatory, removes dead skin cells
kaolin clay: anti-inflammatory, treats acne
*organic
These statements have not been evaluated by the Food and Drug Administration. This product is not intended to diagnose, treat, cure, or prevent disease.
sensitive skin
all skin types
Combine 1 tsp. powder with a few drops of liquid and massage onto wet skin, then rinse thoroughly with warm water. 

For maximum longevity, store in a cool, dry location away from direct sunlight.
Our organic skin care products are handcrafted in small batches and packaged in recyclable containers. We have been lovingly creating in our home studio in Portland, Oregon since 2013. Each new product is tested on willing friends and family, never on animals. 
Please review our shipping and return policies before placing your order.