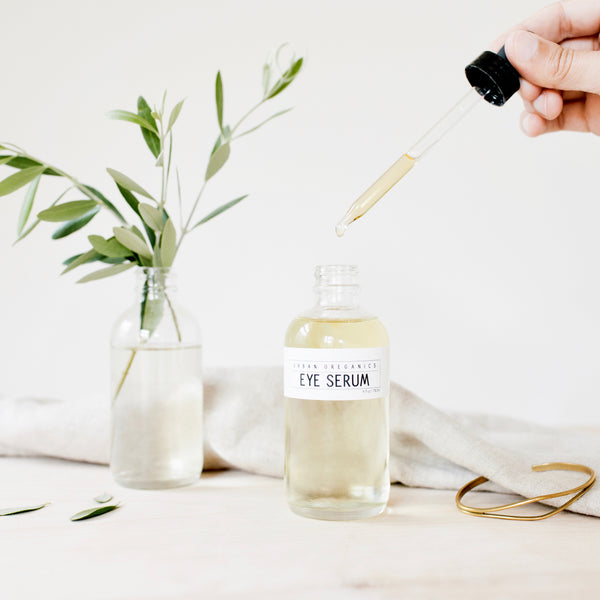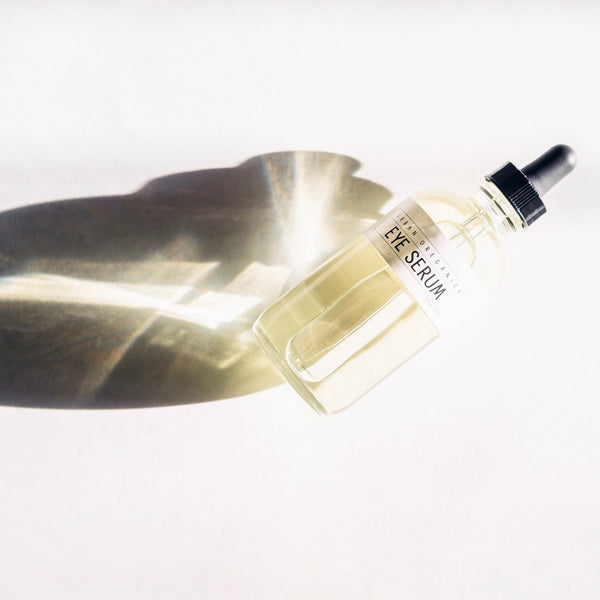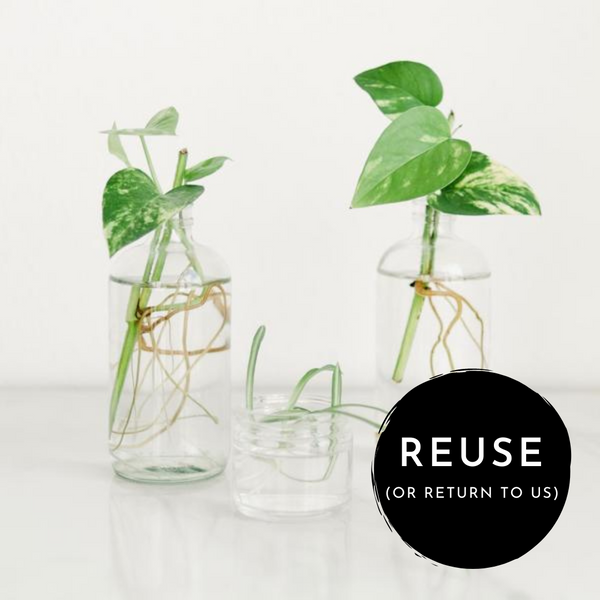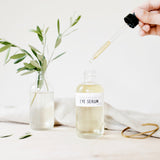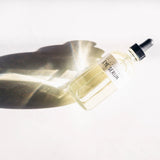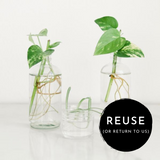 EYE SERUM
urban oreganics // 2oz. glass bottle
Our natural anti-aging eye serum penetrates deep into the skin to reduce the appearance of dark circles and puffiness - without any harsh chemicals or fragrances! Within a few weeks, our organic eye serum will noticeably minimize wrinkles, crows feet, and fine lines, while increasing your skin's elasticity. Gentle enough for even the most delicate skin. Now made with organic castor oil to lengthen and condition lashes (and brows!). Contains only five (100% natural) ingredients, and absorbs fully - leaving no greasy residue.
Read more about our eye serum on the blog.
Packaged in an eco-friendly glass bottle. Send your UO empties back to us for rewards credit, or simply reuse or recycle ❤️♻️
Our ingredients are always 100% natural & vegan.
sweet almond oil*: anti-aging, reverses/protects against UV damage,

reduce hyper pigmentation

castor oil*: lengthens/conditions lashes and brows, treats acne, anti-inflammatory, anti-aging, reduces pigmentation
evening primrose oil*: moisturizes, improves skin health, treats acne, 

reduce 

hyper pigmentation
carrot seed oil*: 

revitalizes and tones skin

non-GMO vitamin e oil: protects and repairs skin
*organic
These statements have not been evaluated by the Food and Drug Administration. This product is not intended to diagnose, treat, cure, or prevent disease.
sensitive skin

aging skin

all skin types
Shake well before use. Remove makeup and lightly dab a few drops on eye area with ring finger.
NOT RECOMMENDED TO USE WITH LASH EXTENSIONS - oil based products will loosen the glue.
Use daily for 6-8 weeks to notice a change in lashes.
For maximum longevity, store in a cool, dry location away from direct sunlight.
We recommend mixing in a few drops of pure essential oil for the following benefits:
lavender

: stress relief, anti inflammatory, enhances blood circulation

frankincense

: treats acne, anti-aging, relieves razor burn, strengthens nails
Our 100% natural skin care + wellness products are handcrafted in small batches and packaged sustainably. We have been lovingly creating in our home studio in Portland, Oregon since 2013. Each new product is tested on willing friends and family, never on animals. 
Please review our shipping and return policies before placing your order.