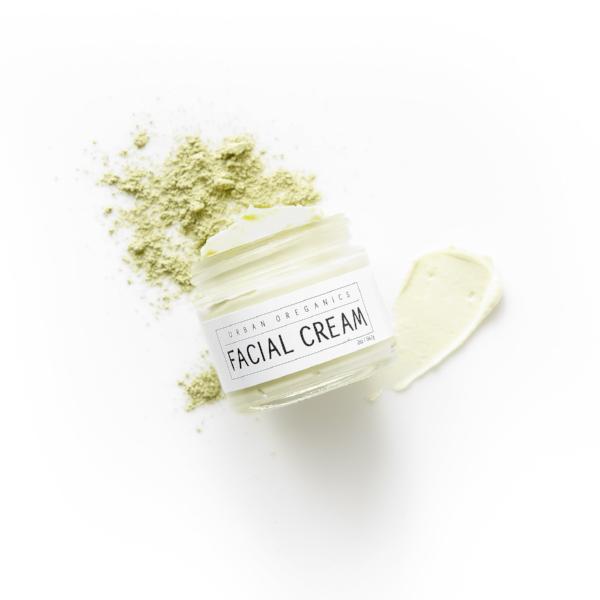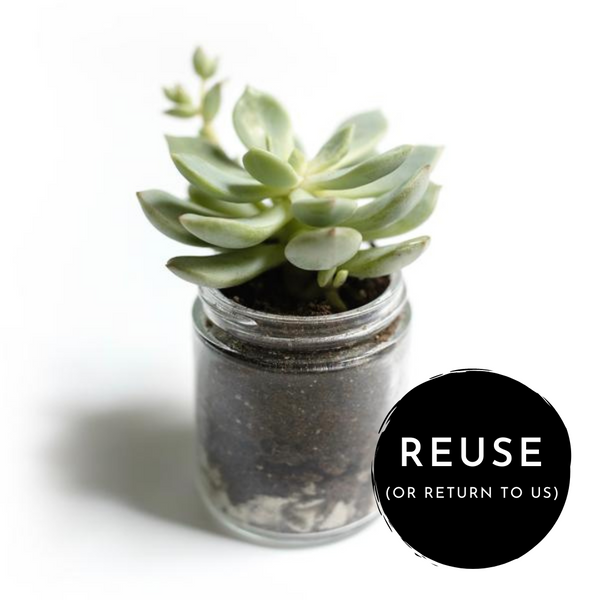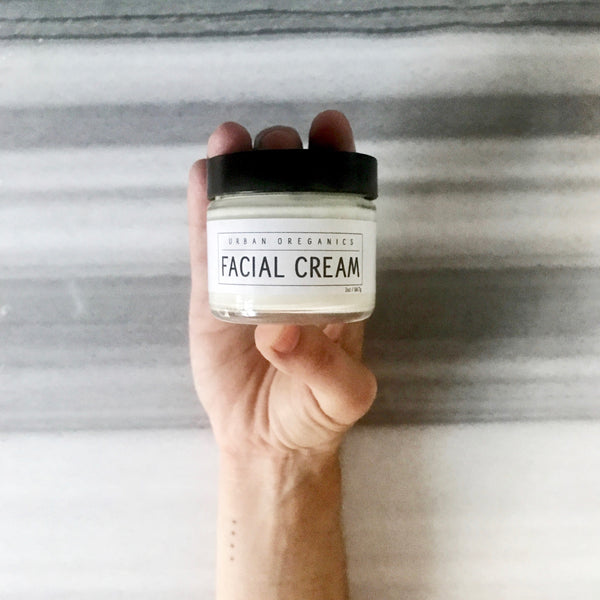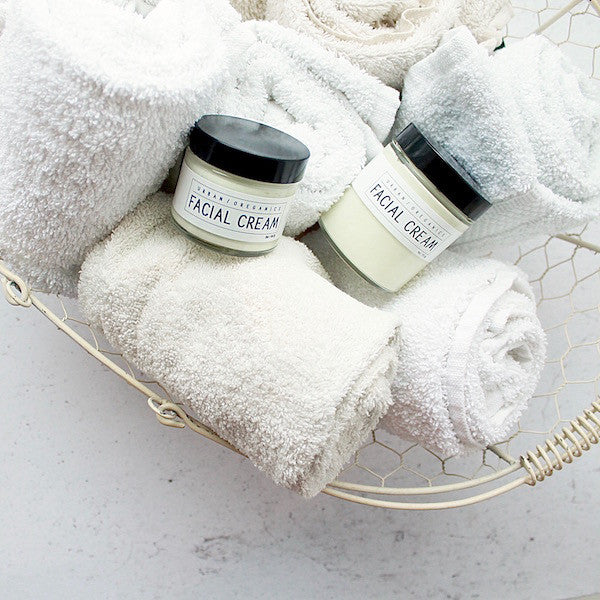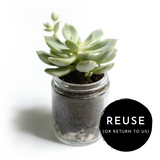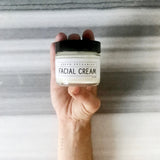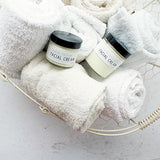 FACIAL CREAM
urban oreganics // 2oz. glass jar
Our green tea facial cream contains no harsh chemicals and leaves your skin soft and well moisturized, without feeling greasy. It is the perfect non-toxic alternative to commercial facial creams. This cream is thick (but not heavy), with a mild aloe/coconut scent and will fully absorb into your skin in a matter of seconds.
Read more about our facial cream on the blog.
1. cleanse, 2. tone, 3. moisturize! Save 10% on our full 3-piece skin care set HERE.
Packaged in an eco-friendly glass jar with metal cap. Send your UO empties back to us for rewards credit, or simply reuse or recycle ❤️♻️
Our ingredients are always 100% natural & vegan.
pure coconut oil*: hydrates and conditions skin, retains moisture, anti bacterial
candelilla wax: anti inflammatory, treats acne
aloe vera gel*: soothes irritated skin, retains moisture, treats sunburns, treats acne, anti aging
jojoba oil*: treats acne, retains moisture, soothes irritated skin
green tea*: treats acne, anti aging, protects against sun damage
OPTIONAL zinc oxide (non-nano and uncoated): sun protection
*organic
These statements have not been evaluated by the Food and Drug Administration. This product is not intended to diagnose, treat, cure, or prevent disease.
sensitive skin
aging skin
acne-prone skin
all skin types
Using cosmetic brush or sponge, apply a thin layer to clean skin. Continue to blend in a circular motion until fully absorbed.

TIP: mix in mineral powder to create a tinted moisturizer

For maximum longevity, store in a cool, dry location away from direct sunlight
We recommend mixing in a few drops of pure essential oil for the following benefits:
lavender: stress relief, anti inflammatory, enhances blood circulation
grapefruit: treats discoloration/pigmentation, protects against sun damage, anti aging
melaleuca (tea tree): acne-fighting, repels insects, relieves eczema and psoriasis
lemongrass: sterilizes pores, strengthens skin tissue, bug repellent, antiseptic
frankincense: treats acne, anti-aging, relieves razor burn, strengthens nails
ylang ylang: treats acne, treats eczema, retains moisture
Our organic skin care products are handcrafted in small batches and packaged sustainably. We have been lovingly creating in our home studio in Portland, Oregon since 2013. Each new product is tested on willing friends and family, never on animals. 
Please review our shipping and return policies before placing your order.